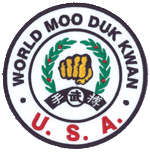 Martial artists from around the Rocky Mountain region will convene in Sun Valley April 29-30 for a regional black belt test and seminars.  The public is invited to watch the event on Saturday at the Sun Valley Inn at 1 pm Saturday at the Inn at Sun Valley (Limelight Room).   The public is also invited to participate in an hour- long breathing and movement class that goes from 8-9 am on Saturday.  The class will be taught by Master Brian Corrales, a 5th Degree black belt from Salt Lake City.  This is a unique opportunity to experience ancient breathing and energy enhancement exercises that come from Korea and China.
Valley residents Melissa and Colin Young, Paul Gillette and Eric Newman train under 7th Degree Black Belt Oliver Whitcomb in Hailey and will be testing for their 1st Degree Black Belt on Saturday at 1 p.m. at the Inn at Sun Valley (Limelight Room).   Other testing participants will be traveling from Colorado, Montana, and Utah.
This is the 70th year since the founding of this martial arts organization (Soo Bahk Do Moo Duk Kwan).  It is a worldwide martial art that has practitioners on six continents.   8th Degree Black Belt Jeff Moonitz, who originally trained under Mr. Chuck Norris, will be sitting on the testing board and overseeing the clinics over the weekend.  We invite anyone interested to participate in the breathing and movement clinic on Saturday morning
(Limelight Room at the Inn at Sun Valley), and/or enjoy the demonstration by the testing candidates at 1 (same location).
If you have any questions, please call Sawtooth Martial Arts at 208-720-6088